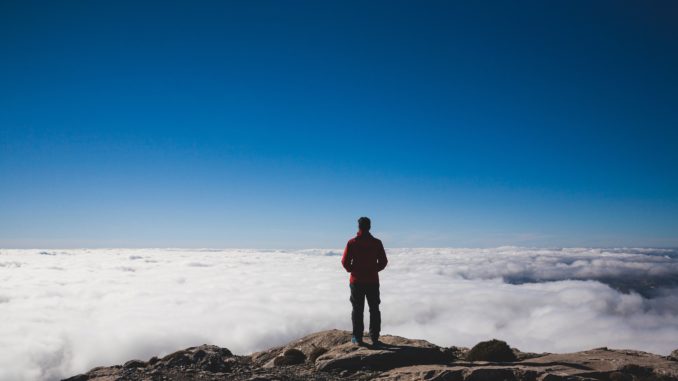 I'm excited to share what will be the first in a series of interviews on Unbroken Self.
You can expect each interview to provide insights, inspiration and ideas on a multitude of subjects. We'll be exploring personal development, spirituality, enlightenment, health, well-being and creativity.
Without further ado, I'd like to introduce my first interviewee.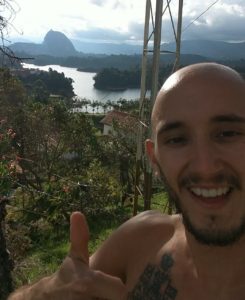 Regan Jacklin is the creator of RefinedMindset.com.
I highly recommend Regan's work to anyone looking to cut to the heart of personal development and find practical solutions and tools for elevating mind, body and heart.
In an engaging and accessible style, Regan shares all he's learned about managing to overcome numerous life challenges, including depression, anxiety and chronic illness. It's practically impossible not to feel inspired and motivated after reading Regan's work.
Regan has just launched Man's Guide to Well-Being: Take Control of Your Mood and Life, a concise and powerful blueprint for overcoming limitations, mastering mindset and transforming your life.
I was delighted when Regan agreed to appear on Unbroken Self to answer ten questions about his life and work.
1. What were the main reasons you created your website RefinedMindset.com?
Regan: Throughout my teenage years and into my early adulthood, I struggled with general anxiety, chronic fatigue, and depression.
Roughly one year before starting RefinedMindset (originally called FixMyBrokenMind), these three came together and seemed to form a beast of its own. It was a period in my life I didn't think I would escape…I was scared, alone, and in pain.
Thankfully, as we will discuss further below, I managed to crawl my way out of these problems on my last limb.
When I started FixMyBrokenMind, I was in the first phase of my recovery. I felt good enough to talk about my issues and I also felt like someone might be able to relate or benefit from my struggles.
This experience proved therapeutic and I was soon addicted to learning, creating, and sharing!
2. What do you think was the greatest turning point of your life?
I feel like I will say this more than once, but that is so hard to answer!
Without question, the day I started to address the spiritual side of my being was a cataclysmic turning point. I started to realize that I was placing a lot of my happiness and security in things that ultimately meant nothing in the grand scheme of life.
The wisdom provided through spirituality helped me align with my true nature and ultimately "ease in" to life. This reduced my anxiety which improved my fatigue and ultimately made me feel happier! I still have 'off' days or weeks and, whenever I do, it always seems to be the times I devote the least amount of time to spirituality.
Equally life-changing was starting my blog. It put me on a quest for knowledge and helped me make some life-changing connections, such as yourself! It also held me accountable to practising what I preached. It's easier to read or write something than it is to follow through…but that is where the real change lies.
3. Often in life, it's our greatest challenges that make or break us. What do you think is the determining factor between whether we grow by our adversity or are destroyed by it?
I think, every day, we have the opportunity to let our issues break us or to make the decision to be larger than them.
When we let them break us and take the stance of the victim, we open the door for negative behaviours that further perpetuate our problems.
When we assume the position of the victor, it is only a matter of time before life removes our burdens from us, leaving us with a clean slate and a perspective of elevated gratitude.
4. What would be the number one piece of advice you'd give to someone who is currently struggling with life?
One day at a time. Do your best today and trust that it will be a little easier tomorrow.
5. What is your definition of happiness?

I'm going to address this from multiple angles.
What makes me happier than anything is travelling. I've been blessed enough to see a number of countries in my lifetime and the beauty of this planet always astounds me. It further humbles me and provides me with enormous gratitude for what I have back home compared to other people in third world countries.
However, beyond travelling, I think happiness is a by-product of doing the best you can…and that is all we can really do anyway, isn't it?
I'm personally happiest when I use every single day to its maximum benefit. The more disciplined decisions I make, the less I indulge in instant gratifications, the better I feel about myself. Of course, in time, those disciplined decisions bring actual rewards into my life that make me happy such as better health.
I can't leave out the power of reading. Whenever I am tipped off-balance, I find immediate therapy in the comfort of a book. For me, I prefer to read material that helps me solve my problems!
6. What are your views on religion and spirituality, and how have they impacted your life?
I am a Christian and I can't begin to explain how much it has done for my life. Believing in something greater than yourself, that you were born for a purpose, that death isn't real, leaves almost nothing to worry about.
However, as a Christian, I still love principles and ideas presented in Buddhism, Taoism, and what I've learned about Vedanta through Rory!
I love spirituality and one thing I plan on doing much more of in the future is shedding the negative beliefs about "religion".
I believe reputations have been tarnished but that doesn't change the life-changing principles behind these belief systems. I truly believe they offer a better quality of life for everyone and that the world would have far less problems if people addressed their spirituality with an open mind.

7. Can you share one of your favourite lifestyle tips/hacks?
Alright, UnbrokenSelf readers, I think you will like this one:
Here's what crazy Regan means:
Time is passing us by at an alarming rate. We acknowledge this every year at our birthday…"I can't believe another year has passed!"
Bring this awareness to everything you do…What is one hour at the gym really? What is one hour of reading?
That time is going to pass by SO fast either way. You get through 24 of them every single day! When the time has passed, which it undoubtedly will, you can be happy that hour of your life was used for something beneficial.
Additionally, if you want to start a venture, but you know it will take a year, remember how fast a year passes…
In time you will realize that it is actually easier to do something with your time than to do nothing at all.
8. We live what often feels like a crazy and stressed-out world. What do you think the world most needs today?
Spirituality…Love. A sense of oneness over competition.
(However, step me on a field or court and I will show no mercy).
9. Can you tell us a little about your new guide, 'Man's Guide to Well-being: Take Control of Your Mood and Life'. What prompted you to write this, and who can it benefit?
Man's Guide to Well-Being is a distillation and combination of wisdom and experience I've collected throughout this past decade. The information comes from studying roughly 100 books on wellness, diving deep into spirituality, and battling depression and anxiety for 10 years and then overcoming them without medication.
I was prompted to write this book when I found myself asking how my life took such an amazing turn in such a short period of time. As a spiritual person, it felt like my obligation to bring this to the world.
It turns out, this book was almost already written before I typed out a single word. It was just waiting to be released from within.
I think anybody who isn't happy and at peace with where their life currently is can benefit from this book. We dive into personal growth and advancing our quality of life, mastering our thinking habits, improving our health, and, lastly, some basic spiritual principles (not religion though). We leave no stone unturned.
For the ladies, I geared this towards men simply because I am not a woman. I can't honestly say I understand the female mind as I do that of my own gender. We talk a little about male hormones like testosterone and I crack a few guy jokes. If you are okay with that, you will undoubtedly still love the content :).
10. If your life is your message, what would you like that message to be?
As one of my mentors, Jim Rohn said: "leave a profit".
As humans, we have the power to make or break this planet and the people we share it with. I hope that my life would serve as an example and an inspiration to want to make everything we touch better…
Always do your best and always try to be the person you were created to be.
This is my message…Make the world a better place no matter how small your efforts might feel. They really do matter!
Any final words?
I think I need a nap, that was mentally exhausting! I also think I need to print this out and keep it with me…I found out a lot about myself.
To my new friend reading this, I hope you enjoyed it.
Don't forget to check out Man's Guide to Well-Being: Take Control of Your Mood and Life. It comes with a 110% money-back guarantee if you don't find the life-changing value you were looking for!
Thank you very much, Regan. And thanks for reading!